Hello and welcome here! We're halfway through April, where oh where does time fly to? This week on
Top Tip Tuesday
the challenge is
Say It Isn't Sew!
We want to see faux sewing, you can draw stitch lines, or hand sew, just no machine sewing.
Challenge - Say It Isn't Sew!
No machine sewing
Card Size: 4.25" x 5.5"
A huge thank-you to our
Sponsor
Saturated Canary
for supplying the DT with digital images. I chose
Summer Swing
. I cut out the image because I wanted to hand stitch the rope she was holding onto. I used brown Baker's Twine. My Tip is to pierce holes before sewing so that you don't bend or wrinkle your card trying to pierce and sew at the same time.
Sponsor's
For a chance at the following prizes, be sure to link your creation to the

Say It Isn't Sew!

Challenge

at

Top Tip Tuesday

, you can enter up to 3 times!! For a chance at an extra prize leave a tip on your blog and be sure to leave 'tip' after your name in Mr. Linky.
Don't forget the challenge runs for 2 weeks and closes at 1pm.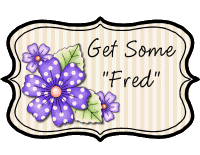 Inside:
Recipe: Saturated Canary Digital Stamp-Summer Swing, PP-Prima Fairy Rhymes Papillon & My Mind's Eye Nutmeg "Hanging Out" Rainbow, CS-Bazzill dark aqua, Verve SS-Wishing You, CTMH Ink-Black, EK Success Daisy Chain Punch, Memory Box-Orchard Tree Frame, Martha Stewart Butterflies Punch, Foam Squares, Pearls, Baker's Twine-Brown, Copics.
Copics Used:
Skin - E13, E15, E17
Hair - N7, 100
Eyes - E29
Lips - E11
Dress - YR30, YR31, Y32
Tights - YG03, RV34, R00, E01
Shoes/Bow - RV23, RV25, RV29
Tire - W5, W7
For more Say It Isn't Sew! inspiration, head over to
Top Tip Tuesday
and check out the rest of the DT's creations.
Enjoy,
Deneen
Challenges Entered:
Don't forget Google Reader is disappearing June 1st, you can follow me using Bloglovin